Personally I love it when filmmakers cram their dvd releases with as many extras as they can. Here are a few of my favourites, in no particular order or preference which focus on film editors and film editing…
Se7en Commentaries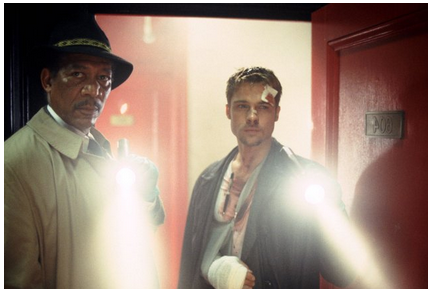 There are four commentaries to choose from, the best being the two production orientated ones, including editor Richard Francis-Bruce. All are worth a look, as is the 'mastering for home theatre' which features an early colour correction walk through by prominent colorist Stephen Nakamura.
 Buy on Amazon.com | Buy on Amazon.co.uk
Lord of the Rings : The Two Towers
22 minutes of inside info on the editing of the epic trilogy, with the various editors under Peter Jackson's portly helm. All 12 discs of the entire extended edition are well worth the effort, provided you've got a spare 60 hours. And that's just each extended film once through and then 4 more times for each of the commentaries…not to mention actually sitting down to watch the extra features….
Buy on Amazon.com | Buy on Amazon.co.uk
The Social Network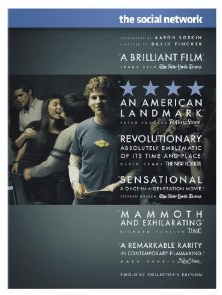 Feature length making of the film, plus thoughts from Angus Wall, Kirk Baxter and Ren Klyce on the post process. Great stuff on the emotional intricacies of story, flow and working with Fincher.
Buy on Amazon.co.uk | Buy on Amazon.com
Cold Mountain
Making of documentary (70 minutes) featuring a good amount of legendary editor Walter Murch. Also worth a look is the book 'Behind the seen' which tracks Murch using FCP for the first time on a hollywood feature.
Buy on Amazon.com | Buy on Amazon.co.uk
Monsters
All of the extras on Gareth Edwards inspiringly small production are definitely worth a watch for no nonsense, no guff, practical film making insight.
King Kong
35 post production diaries from the making of Peter Jackson's King Kong, meticulously covering all aspects of the post work. 2 hours and 40 minutes of fun.
Buy on Amazon.com | Buy on Amazon.co.uk
Insomnia
When you listen to the commentary from director Christopher Nolan he takes the interesting approach of showing the movie in its production schedule order, which helps give a different angle on the editorial process.
Buy on Amazon.com | Buy on Amazon.co.uk
The English Patient
'A conversation' with Walter Murch' is a sampling of short interview material with Murch, focusing on his relationship with director Anthony Minghella but also the technical process of putting the film together. Plenty of other good stuff on the SE.
Erin Brockovich
Deleted scenes commentary (and an odd 'music only' audio option) from director Steven Soderbergh, which provides some useful insights into what to chop out when you've got to get the movie down to time.